Editors note: T-man is our guest writer of the month who we invite on to share thoughts and opinions on film and basic nerdiness. We are always looking for new writers so if you would like to be featured in our Guest Spot contact us at reeldudereviews@gmail.com. Thank you and happy reading!
10. Blade Runner (1982) – Before I saw the film, I played a computer game with the same name based on this cult classic. Actually, maybe it's not much of a cult today, but most definitely a classic. Based on Philip K. Dick's story Do Androids Dream of Electric Sheep?, Ridley Scott's film blends science fiction and film noir in a plot so perplexing,  you'd question what makes a human, and whether we are too, Replicants. Featuring the star power of Harrison Ford and a stellar performance from Rutger Hauer, the story captures a dystopian Los Angeles in the future, where androids become a threat to human life. It takes a hard-boiled cop named Deckard to execute, or as they call it, "retire," the machines in human tissue. It is a dark, yet spellbinding picture that stands out from other great science fiction movies.
9. The Incredibles (2004) – Pixar has made a lot of great films: the Toy Story movies,Finding Nemo, WALL-E, and one of my current favorites, Inside Out. But if there is any other film that is just as loved as those, it's this one. Not only is The Incredibles a great animated piece, but it's a great superhero flick. You could say it's the best Fantastic Four we'll ever get cinematically. It follows Bob Parr, also a well-known superhero named Mr. Incredible, who gets married to super-heroine Elastic-Girl just after a night of saving the city. However, the government becomes displeased with superheroes for all the damage they've created. Fifteen years later, when superheroes are no longer the norm, Parr is tasked with a mission, and his family joins in for the mayhem, heroics, and fun. I'm sure a lot of people have seen this movie, but if you haven't, go buy it. Not rent it. Buy it. You'll be glad you did.
8. Die Hard (1988) – Everyone has that Christmas favorite: Rudolph the Red-Nosed Reindeer, How the Grinch Stole Christmas, A Christmas Story. So many to be named. But one of my favorites is the first Die Hard. It's not your typical holiday film, which is probably why it is so appealing to any viewer. The plot centers on New York City cop, John McClane, played by action star Bruce Willis in his breakout performance. While visiting L.A. to see his wife and kids, a group of German terrorists hold a building hostage. With his wife and her co-workers in danger, McClane must do anything he can to save them and kill the perpetrators about to ruin his Christmas. Out of all the action films out there, this is the best and most entertaining. No Transporter or Fast & Furious flick can top it. And to add; Alan Rickman's standout role as the devious and cold Hans Gruber is another reason why the first of the series works.
7. Home Alone (1990) – Did I say that Die Hard was my only favorite Christmas classic? I didn't. Ever since I watched it at a young age, I've loved Home Alone. Yeah, the slapstick humor may seem like something out of a Looney Tunes cartoon, but that's what I loved about it. The filmmakers made a fun project that didn't take itself too seriously, which is probably why it's even deemed a family classic. Macaulay Culkin stars in his first big role as Kevin McCallister, who gets left home alone by accident, thanks to his family. While he's getting used to living without anyone berating or commanding him, he finds out two burglars are planning to rob the house. That's when it gets real. Hilarious from beginning to end, it's a Christmas comedy that my family and I love to watch every December as a tradition.
6. The Little Mermaid (1989) – This was the first Disney full-length feature that I ever watched…and love to this day. Some could say it's a story about a teenage girl wanting to get away from her life to be with a boy. It's really about a teenage girl who wants to get away from her life to live among the land dwellers and explore the wonders outside of the sea. But as her curiosity increases, that's when Ariel sets eyes on a prince. Based on Hans Christian Anderson's story, this is a beautiful adaptation written in the Disney fashion. The movie itself is wonderful. The animation is top-notch, the characters are fun for all ages, and the songs are unforgettable. Even as a kid, I had a cartoon crush on Ariel, not only for her beauty, but for her outgoing and optimistic personality. But be warned. The wicked villain Ursula is the scariest part of the whole thing. So, if you have little ones, viewer discretion is advised.
5. Beauty and the Beast (1991) – Disney has some great animated motion pictures. One could argue that The Lion King is one of the best. It is. But it's not the masterpiece that is this particular film. Released the year I was born, Beauty and the Beast is a big favorite for my family. Like Little Mermaid, it focuses on a young woman, whose curiosity puts her in a situation that changes her life. In this case, she saves her father by trading her life to be a beast's prisoner. But as they live together, Belle finds something charming about her captor and discovers that despite his hideous appearance, he may not be a monster after all. Having hit its 25th Anniversary, this one had some great storytelling, accompanied with beautiful animation, memorable characters, and well crafted songs. Who knows what the live action reboot is going to be like? But before you go see that, watch the one that will forever be the best.
4. Amadeus (1984) – I saw this at a young age and was somehow disturbed. But because of that, it made me discover and respect the genius that was Wolfgang Amadeus Mozart. It wasn't until high school when I saw it again. This time, I understood why this was anOscar winner. Mostly historical fiction, and based on a play by Peter Shaffer, the film focuses on jealous rival Antonio Salieri, played by the incredible F. Murray Abraham, and his point of view of Mozart's behavior and creative inspirations. Tom Hulce also gives his all as the famous, yet broke, composer to show the madman behind the music. Filled with some of the most brilliant compositions ever written, this is one film to get others interested in who Mozart was and what drove him into the music before his death.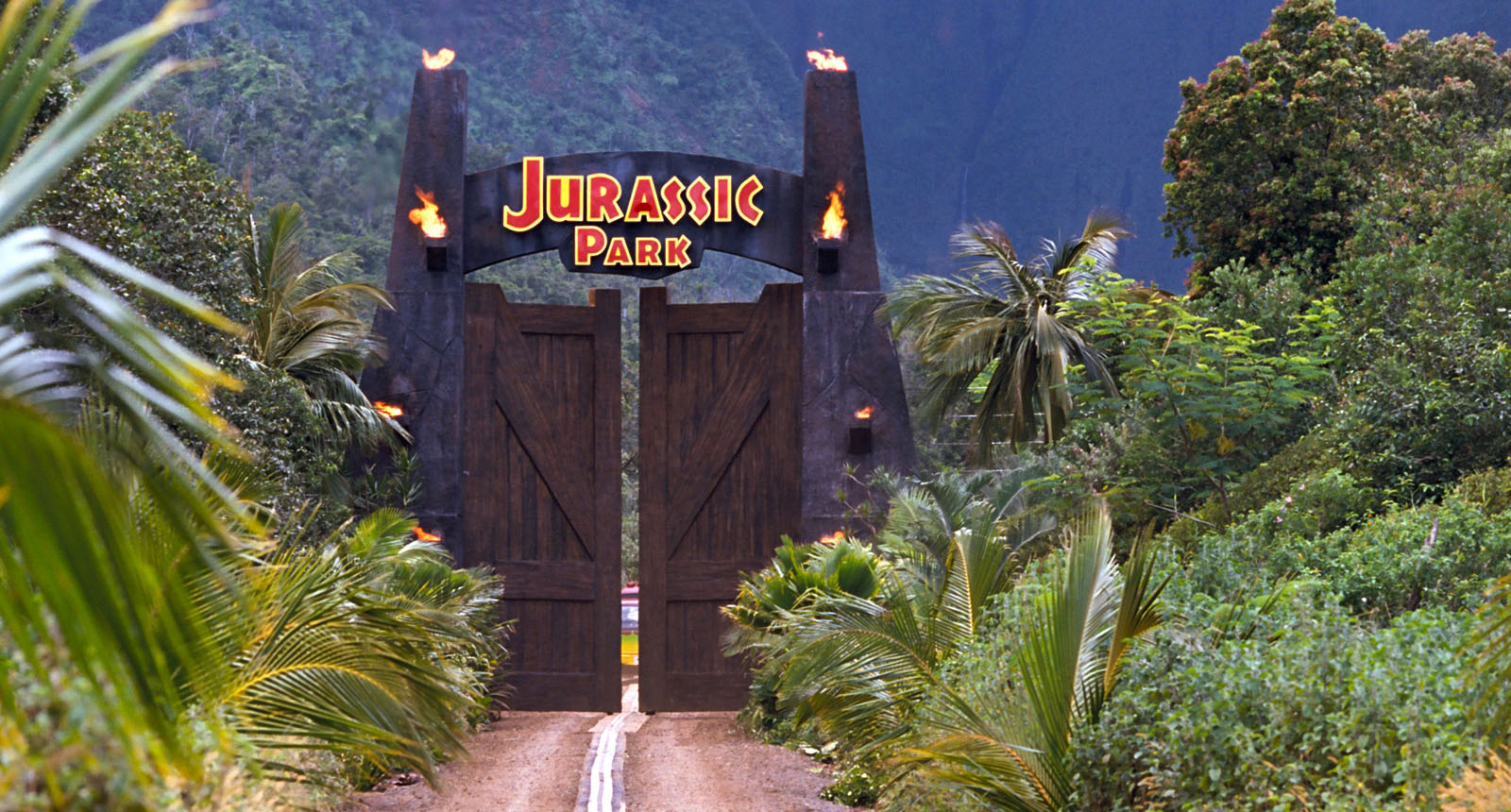 3. Jurassic Park (1993) – Steven Spielberg's films have stood the test of time, whether it's Raiders of the Lost Ark or E.T. The Extra-Terrestrial. But one of my favorites is the film based on Michael Crichton's book about dinosaur cloning. It's a great film to show state of the arts special effects, practical and digital. Those dinosaurs looked authentic, as if they never went extinct. It's also a film that focuses on scientists with different backgrounds, a study of the human response during a crisis, the advancement and abilities of duplicating life, and the commercialism that is profitable, but dangerous when abused. That's why this makes a good adventure/science fiction story. It's one of those stories you want to show as a cautionary tale. It also features characters you care about. Must I mention that Jeff Goldblum is one of the best parts of the movie? It's pretty obvious. Overall, this is the best of the franchise series that any film fan could love.
2. Alien (1979) – I had always wanted to watch this film. After seeing it represented in Disney Hollywood Studio's attraction The Great Movie Ride, I was intrigued. At about 10 years old, I finally saw it. It was fantastic. No, I wasn't scared: I was thrilled. As you know, the story centers on a crew of 7 people who pick up a distress signal on another planet. One of the crew members gets into contact with a certain species that gets into his system and causes him to give birth to an alien…and kills him! Now, the crew has to hunt the creature down before it goes for the kill. The alien xenomorph was frightening and creepy throughout, you felt like it was there coming after you. But one of my favorite parts was Sigourney Weaver's role, Ellen Ripley. Sure she's cooler in Aliens, but here, she fights to stay alive as each crew member is picked off individually by the creature. Pretty much this and its sequel are the best the franchise ever offered, but it's Ridley Scott's big directorial debut that is superior.
1. The Lord of the Rings: The Return of the King (2003) – Peter Jackson's Lord of the Rings trilogy is among my favorites of movie franchises, both the theatrical and extended cuts. But it was the last of the epic trilogy that amazed me the most. Seeing it on the weekend it opened, I had a great experience watching this satisfying conclusion on the big screen. I've always argued that this will be the best thing that any of the actors will ever do. And believe me. If there were ever awards for Best Cast, I'd give it to them. In this one, Frodo reaches Mordor, but faces conflicts in destroying the ring. Meanwhile, the rest of the story focuses on Aragorn, and his destiny in becoming the next king of Gondor, while Gandalf tries his best to aid the city of Minas Tirith against Sauron's evil army. The whole thing is flawless. Sure, it may feel like it has too many endings, but if you look at the book, each of those endings are part of this magnificent finale. It was the best experience I've ever had in a movie theater, and even today, I get the best experience watching it on a big screen TV. This is one of those movies that truly deserved all the awards.
Agree or disagree? Want to put up an article of your own? Leave a comment or email us at reeldudereviews@gmail.com